Suitable for saving energy bill
Suitable for saving on the power bill
Suitable for locations where there the power cuts are low. If power cuts high in your area, this is a unsuitable system.
Bidirectional net meter with BESCOM to save on energy bill
Ongrid systems work in synchronization with the EB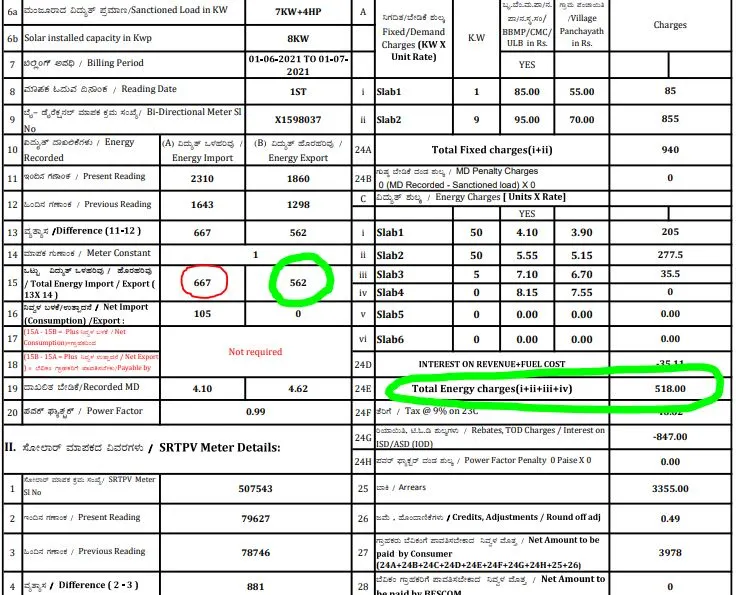 Ongrid Bidirectional meter bill from BESCOM.
Imported/consumed units from BESCOM is marked in red.
Exported/sold units to BESCOM is marked in Green.
Total solar generation is marked in the last line #4 – is 881 units.
With ongrid customer will only pay for the units consumed in excess of solar generation. As you can see here with this example, 1000 units a month usage is now reduced to a 105 units bill using the Ongrid system. Ongrid is an Excellent option for bangalore customers who have high energy bills per month.
Click on the link for generating the online Solar Ongrid System estimate emailed to you instantly: Solar ongrid quote